Modules
You can configure the sidebar of your webstore by going to Webstore > Sidebar.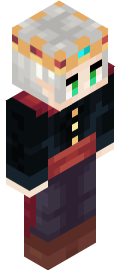 Top Donator
Your name and skin can be here!
Recent Payments
Gamer_2000YT
Toomaz__
Aqua81
Tommy7kcx
resmistower
About
RubiCraft !!! Una network que ha vuelto tras estar un tiempo cerrada! Ahora hemos vuelto con ganas de crear una gran comunidad y esperamos que te unas a ella!! Servidor con actualizaciones y eventos constantes!! Nuevas modalidades en camino!!! Y mucho mas!!!